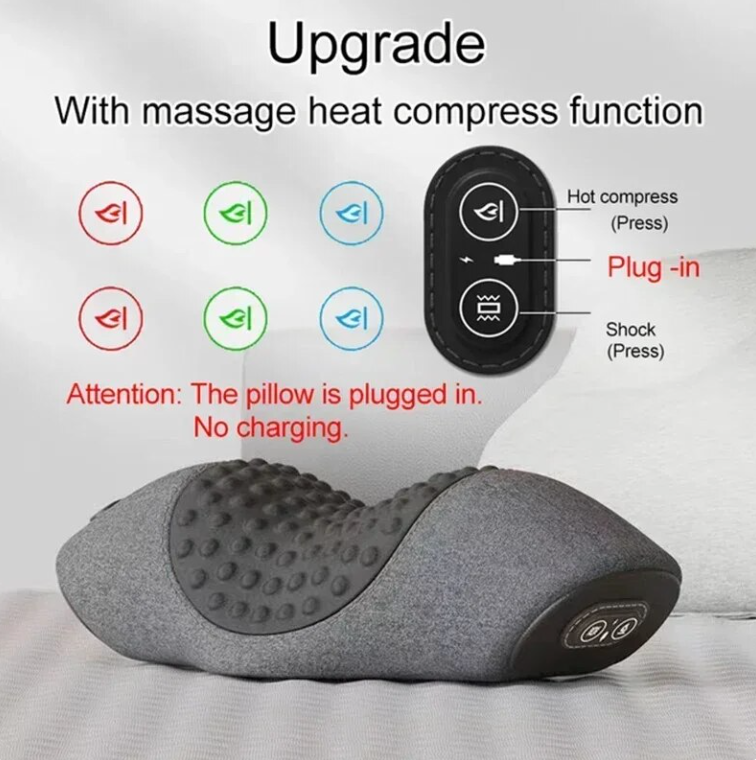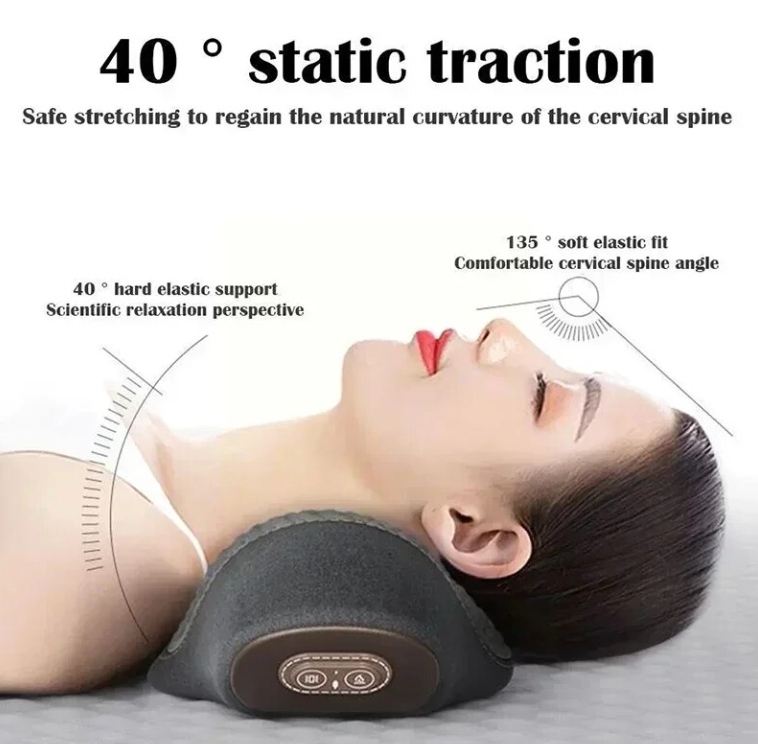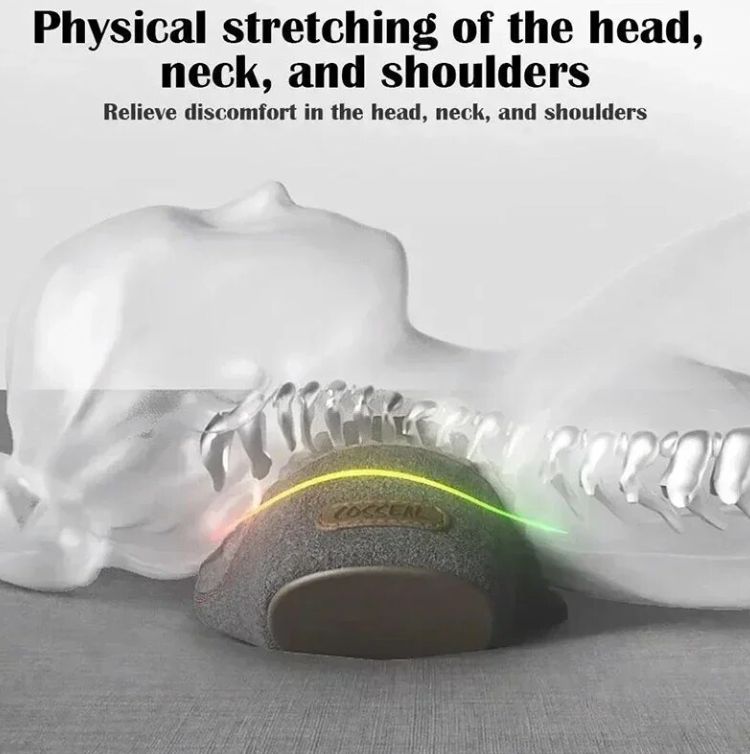 Neck Massager Cervical Hot Pillow
Sale price
$59.99
Regular price
$79.99
8 people are viewing this product now
Neck Massager Cervical Hot Pillow
Sale price
$59.99
Regular price
$79.99
Product description
Shipping & Return
Product reviews
Introducing the Massage Cervical Hot Pillow – Your Passport to Blissful Neck Relief!
Are you tired of waking up with a stiff and sore neck? Does neck pain and muscle tension constantly cramp your style? Well, say hello to your new best friend: the Massage Cervical Hot Pillow, your ultimate ticket to relaxation and neck discomfort relief!
Why Choose Our Massage Cervical Hot Pillow? Here's Why:
🔥 Advanced Heat Therapy: Tired of neck pain nagging at you? Our innovative heat therapy gently envelops your neck, boosting blood circulation and melting away tension. With customizable heat levels, it's your recipe for tailored comfort and pure relaxation.
🌈 Ergonomic Design: Our Cervical Hot Pillow is like a neck-hugging wizard. It cradles your neck, supporting its natural curve, reducing strain and discomfort. No matter how you sleep, this pillow promises you a cozy, restful night.
💆 Deep Tissue Massage: Nestled inside are strategically placed massage nodes, mimicking the hands of a pro masseuse. With multiple modes and intensity settings, it's like having your own personal massage therapist on standby, ready to target those tense neck and shoulder spots.
🌍 Portable and Convenient: Sleek, compact, and travel-friendly, our Massage Cervical Hot Pillow is your perfect companion at home, in the office, or on the go. And it's got a rechargeable battery to ensure you're never far from that soothing massage experience.
🎛️ Easy-to-Use Control Panel: Adjusting the heat, massage modes, and intensity levels is a breeze with our user-friendly control panel. Personalize your massage experience to match your preferences and maximize relaxation.
🛡️ Durable and High-Quality: Crafted from premium materials, our Massage Cervical Hot Pillow is designed to be your long-term buddy, providing you with enduring comfort and relief.
Say farewell to neck pain, discomfort, and those restless nights. The Massage Cervical Hot Pillow is your passport to a world of blissful relaxation. Once you've tried it, you'll wonder how you ever survived without it!
So, why wait? Order yours today and embark on a journey to a more comfortable and pain-free life. Join the ranks of countless individuals who've found sanctuary in our Massage Cervical Hot Pillow. Bid adieu to neck pain and embrace a life of relaxation and rejuvenation with this innovative product!
Invest in your well-being today and unlock the power of our Massage Cervical Hot Pillow – your one-way ticket to neck pain relief and muscle relaxation!
Shipping cost is based on weight. Just add products to your cart and use the Shipping Calculator to see the shipping price.
We want you to be 100% satisfied with your purchase. Items can be returned or exchanged within 30 days of delivery.